TVGUESTPERT'S ON CAMERA TRAINING
with tv producer jacquie jordan and a guest producer
Select Saturdays from 1:00 – 5:00pm in Los Angeles, CA.
Jacquie will teach you how to share your message, product and expertise in the media.
*Non-refundable/non-transferable.
WHY DO PEOPLE WANT TO GET ON TV?
Television publicity is absolutely priceless. The exposure translates to increased business, book sales, web traffic, credibility and influence. When someone has been on Television as a guest, people tend to be regarded as having more expertise and as being more trust-worthy, respected and experienced. Jacquie will teach you to translate your appearance into direct sales.
As an Author it's no secret the right national TV appearance can catapult a book to the top of the Bestseller List. Curious to know how YOU might get on national TV?
DURING THIS WORKSHOP YOU WILL LEARN…
How to increase your odds of getting on ABC, CBS, NBC and Fox.
Understanding the mindset of national TV producers and what gets them to book you as a guest.
What you should send TV producers (and what you shouldn't).
The most important question you must be able to answer to land a TV appearance.
The biggest mistakes to avoid when pitching TV producers (including ones that could get you black-balled forever!).
Case histories of three authors and entrepreneurs and the strategies they used to get on top TV shows.
Learn tips to get you ready for on camera that include: dress, hair and make-up, posture, and sound bites.
Price: $495.00, includes "Get on TV!" take home Kit
For additional information: 310-584-1504 / Assistant@TVGuestpert.com
ABOUT TVGUESTPERT
"TVGUESTPERT is the gateway to making your dreams come true. Whether you want TV appearances, a published book, or your own radio or television show. They can help."
— Business Strategist, Carlos Reynaldo at Tony Robbins International
In brief, TVGuestpert.com is a media development company. TVGuestpert is our membership database that we market to producers worldwide. We publish books. We handle traditional PR accounts. We build web-sites and design press-kits.
WHAT IS TVGUESPERT.com
TVGuestpert.com is a place where television producers come to book their guests, talent and Guestperts for their shows. It's also a place for people who want to get on TV…those who have expertise, talent or a message to share. The site is collectively marketed globally to the booking industry. You can say it is amortized public relations. It's also a community. When one Guestpert does well on TV, it raises opportunity and reputation for the whole group.
WHAT ARE HOT TOPICS?
Hot Topics are the segment content that Guestperts create and write to widen their potential of getting booked on TV. Producers search out Hot Topics when looking for story ideas under a certain topic. This feature is one of the most common reasons Guestperts Get Booked on TV!
DO YOU ONLY DEAL WITH TELEVISION?
No. We deal with print, broadcast radio, internet radio, new media, speaking engagements, and online media. Jacquie's experience as a veteran television producer and her standing in the producing community does, however, make TV a focal point of our website. It's the decades-worth of her relationships in television that serves as the foundation for all that we do.
SAMPLE SPEAKER REELS Produced by TVG
Lisa Haisha Speaker Reel
Just completed a speaking tour on Celebrity Cruises. She has joined Christopher Howard's Las Vegas event and is now speaking internationally.
Lisa Haisha Success Speakers Reel
Christy Whitman Speaker Reel
Christy Whitman is a two-time New York Times Bestseller and International Speaker.
SAMPLE DEMO REELS Produced by TVG
The demo reels that we produce are our number one sales tool for getting our Guestperts to their media goals.
Christy Whitman Original Demo Reel
Christy Whitman Success Reel
Christy Whitman with co-author Rebecca Grado on The TODAY Show
Following their work with TVGuestpert.com as Elite Members + the demo reel they shot with us:
They appeared on The TODAY Show and AOL's You've Got and became NY Times bestselling authors of their new book, Taming Your Alpha Bitch: How to be Fierce and Feminine. PEOPLE Magazine featured Jordin Sparks holding their book on the Books Buzz page.
ABOUT JACQUIE JORDAN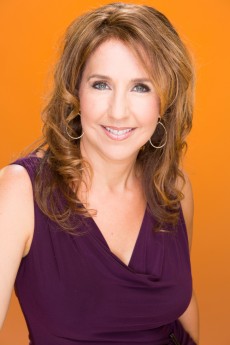 Jacquie Jordan is the founder of Jacquie Jordan Inc./TVGuestpert.com, a media development, production, management and publishing company whose primary purpose is to raise the media profile of their Guestperts™ while developing the self-supporting media businesses behind their brands.
She is a nationally recognized and two time Emmy nominated broadcast television producer and New York Times Best-selling Publisher.
Jacquie has been featured in Entrepreneur Magazine, Selling Power Magazine, Feedback Magazine, and on the cover of Woman's World Magazine. She is a television commentator regarding the business of the industry and pop culture. Jacquie's appearances include Fox Reality, Good Day New York, Fox, ABC Family, CBS, TV Guide Channel, ABC, FX and can be heard and seen weekly on NewsPress Radio/KZSB 1290 AM Santa Barbara and Sony's Blip.TV. She is the author of "Get on TV! The Insider's Guide to Pitching the Producers and Promoting Yourself!", "Heartfelt Marketing: Allowing the Universe to be Your Business Partner" and "The Ultimate On-Camera Guidebook: Hosts*Experts*Influencers."
Past Guest Producers have worked on shows including: The Montel Williams Show, The Ricki Lake Show, The Gayle King Show, Maury, Rivera Live, Nancy Grace; Jane Velez-Mitchell on HLN, casting/booking services for Mark Burnett Productions, Countdown with Keith Olbermann on MSNBC, Court TV, Judge Joe Brown, FOX News, The Doctors, Judge Judy, Dr. Phil, Tyra Banks, Rachael Ray, Leeza, Dateline NBC, Judge Judy, Divorce Court, Texas Justice, Bridezillas, Parental Control, Next, Shark Tank, Splitsville, and Get This Party Started.