Saturday, July 29th, 2017
Guest Producer: Bonita Mann
Producer at VH1′s Martha and Snoop's Potluck Dinner Party.
An accomplished, proactive, and tenacious talent executive with a proven track record for booking A-list celebrities and top-notch experts for television and film, and consistently raising the bar on existing programming. She has worked with networks including the TVGuide Channel, Lionsgate, NBC, History Channel, and HBO.
Saturday, August 26th, 2017
Guest Producer: Randi Paige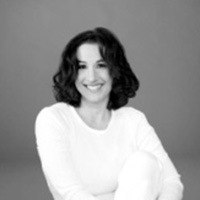 Randi Paige's extensive television experience over the past 21 years includes booking and coaching hundreds of guests, experts and celebrities to appear on television. Randi started her television career in New York at Regis and Kathie Lee while still attending New York University. After earning her B.A. in Broadcast Journalism, Randi became a Producer on a string of successful television talk shows including The Montel Williams Show, The Ricki Lake Show, The Gayle King Show and Maury.
Randi then jumped to Europe where she spent 3 years working as the Director of Reality Programming for Universal Worldwide Television as an executive overseeing popular talk shows in Germany, Holland and the U.K. Following a big move to Los Angeles, Randi produced Lifetime Portraits and 7 years at Judge Joe Brown.
Saturday, September 30th, 2017