Saturday, June 22nd, 2019
Guest Producer: Phillip Andrew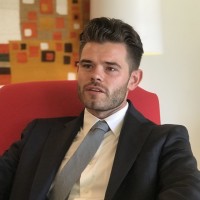 Phillip Andrew Barbb is an Emmy-Nominated Unscripted television producer, speaker, and media coach based in Los Angeles, California.
Originally from Metro-Detroit, the Michigan State University graduate moved to Southern California in 2009 and has since worked in all stages of the Unscripted TV process including development, casting, production, camera operating, story producing, and editing.
As a coach, Phillip Andrew has worked with actors, hosts, authors, experts, and business owners to establish their brands, develop on-camera techniques, and become more effective communicators both in front of and behind the camera. He teaches his clients how to marry their expertise and passion with their vulnerability and authenticity to create truly lasting results in their industries.
Phillip Andrew is currently serving as the Executive Producer for a real estate and home design series with Love Productions USA. As a Producer on the popular psychology show Mind Field (12 million subscribers; YouTube Red), he was honored with a Daytime Emmy Nomination for Outstanding Educational Programming.
Here is a list of shows that Phillip Andrew has worked on: Dating #No Filter (E!), Westside (Netflix), The Great American Baking Show (ABC), Help Us Get Married (Facebook Watch), Cults and Extreme Beliefs (AE) Fluffy Food Adventures w/ Gabriel Iglesias (Fuse), The Briefcase (CBS), WWE Total Divas (E!), Broken Skull Ranch with Stone Cold Steve Austin (CMT), and Undercover Boss (CBS) for which he holds an Emmy certificate for his contributions.
Phillip Andrew Barbb is featured on approximately 20-30 podcasts annually and his first book, "All The Reasons I Hate My 28-Year-Old Boss" is set for a Summer 2019 release.
Saturday, August 3rd, 2019
Guest Producer: Bonita Mann
Producer at VH1′s Martha and Snoop's Potluck Dinner Party.
An accomplished, proactive, and tenacious talent executive with a proven track record for booking A-list celebrities and top-notch experts for television and film, and consistently raising the bar on existing programming. She has worked with networks including the TVGuide Channel, Lionsgate, NBC, History Channel, and HBO.
Saturday, September 28th, 2019
Guest Producer: Micki Boden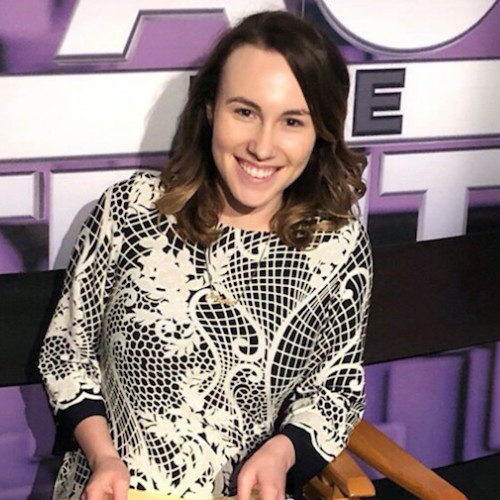 Micki began her career in local news and as a page at CBS Studios, and has since expanded into developing and producing different genres of unscripted media.
Her television producing credits include The Real (FOX/BET), The Doctors (CBS), and Big Brother/Celebrity Big Brother (CBS). In the digital space, she's worked on multiple shows for Facebook, including Confetti – a live, mobile game show that has aired in Canada, Mexico, and the USA.
She enjoys every aspect of producing – prepping guests and experts to shine on camera, helping shows and talent hone in on their brand, and creating memorable, buzz-worthy content.
Micki is an LA native and Phi Beta Kappa graduate of UC Berkeley.
***Producers subject to change without notice***