TBD
Guest Producer: Ariana Tejero
Ariana line produces Your Evening on Spectrum News 1, the weekday 5 p.m. and 6 p.m. newscast for a 24/7 hyperlocal cable news network based in Los Angeles. Previous roles range from intern to executive producer, the latter position in which she oversaw eight shows and mentored seven reporters at a local NBC station, upon college graduation. She started working professionally in 2015, as a sophomore in college, at that NBC affiliate. In 2016, her junior year, she launched an ongoing local talk show there; it went on to win an Emmy the subsequent year. Ari landed at the network on an HLN morning show her senior year at Loyola Marymount University, where she was the top student of the School of Film and Television for 2017. In her role at Spectrum News 1, Ari also runs the internship program for the news department and continues to mentor LMU journalism students in pursuit of broadcast television.
TBD
Guest Producer: Phillip Andrew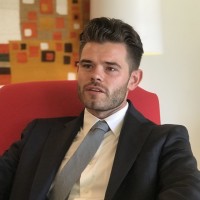 Phillip Andrew Barbb is an Emmy-Nominated Unscripted television producer, speaker, and media coach based in Los Angeles, California.
Originally from Metro-Detroit, the Michigan State University graduate moved to Southern California in 2009 and has since worked in all stages of the Unscripted TV process including development, casting, production, camera operating, story producing, and editing.
As a coach, Phillip Andrew has worked with actors, hosts, authors, experts, and business owners to establish their brands, develop on-camera techniques, and become more effective communicators both in front of and behind the camera. He teaches his clients how to marry their expertise and passion with their vulnerability and authenticity to create truly lasting results in their industries.
Phillip Andrew is currently serving as the Executive Producer for a real estate and home design series with Love Productions USA. As a Producer on the popular psychology show Mind Field (12 million subscribers; YouTube Red), he was honored with a Daytime Emmy Nomination for Outstanding Educational Programming.
Here is a list of shows that Phillip Andrew has worked on: Dating #No Filter (E!), Westside (Netflix), The Great American Baking Show (ABC), Help Us Get Married (Facebook Watch), Cults and Extreme Beliefs (AE) Fluffy Food Adventures w/ Gabriel Iglesias (Fuse), The Briefcase (CBS), WWE Total Divas (E!), Broken Skull Ranch with Stone Cold Steve Austin (CMT), and Undercover Boss (CBS) for which he holds an Emmy certificate for his contributions.
Phillip Andrew Barbb is featured on approximately 20-30 podcasts annually and his first book, "All The Reasons I Hate My 28-Year-Old Boss" is set for a Summer 2019 release.
TBD
Guest Producer: Bonita Mann
Producer at VH1′s Martha and Snoop's Potluck Dinner Party.
An accomplished, proactive, and tenacious talent executive with a proven track record for booking A-list celebrities and top-notch experts for television and film, and consistently raising the bar on existing programming. She has worked with networks including the TVGuide Channel, Lionsgate, NBC, History Channel, and HBO.
TBD
Guest Producer: Lori Read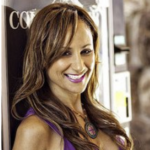 Lori Read is a multi-award winning producer, writer and consultant. Founder of MiraGem Entertainment, Incorporated, she is highly regarded for being a step ahead of the rest while generating creative content and profitable franchises.
Experienced in all genres of syndicated television production, casting, programming, development and management, Read excels in bringing programs from concept to on air production, and merging traditional and new age media in a competitive digital broadcast landscape. Well versed in the utilization of social media and analyzing trends, Lori is often recognized for her ingenuity and divergent thinking. Prior to her career in television, Lori was a notable, local comedy producer, featuring underground and A-list celebrities. Executives at a CBS O&O were so impressed with the caliber of her work, they proposed she produce one of their live, daily morning talk shows to boost ratings. Read accepted the offer, and her career continued to flourish.
Well versed in turning a pilot into an award winning series, Lori's extensive background includes
productions affiliated with the OWN Network and Harpo Studios, Paramount Productions,
Evolution Media, CBS, Twentieth Television FOX, ITV, Debmar-Mercury, Telepictures, NBC,
and Tribune Entertainment.
Read's level of commitment is reflected in the prestigious awards she has received throughout
her career including: Emmy Awards, The Radio Television Digital News Association Award,
Gracie Awards, National Association of Black Journalists Salute to Excellence Award, NAACP
Image Awards and PRISM Commendation, among others.
Born in Harlem, New York, and an Oberlin College graduate, Lori says, "Mentoring is not only
rewarding, but a crucial component of being a successful television producer." With a love for
helping others, combined with her creative assets, Lori is intent on making a positive impact on
a global level.
***Producers subject to change without notice***