Past Producers
Leslie Marcus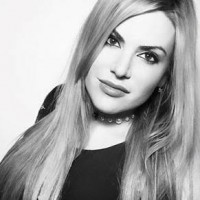 Leslie Marcus is a television producer and investigative journalist. She graduated from the University of Southern California's Annenberg School of Journalism with a degree in broadcast journalism. She began her career in television news at the Fox affiliate KVVU in Las Vegas. From there she moved to San Diego to launch the Fox 5 Morning News show on KSWB. While there she was nominated for two Emmys, booked and produced thousands of guests, and created the "GMA" of San Diego. Leslie moved back to Los Angeles in 2014 to become a show producer at the Emmy Award winning CBS daytime talk show The Doctors. She's the show's Senior Investigative Producer who regularly appears on the program alongside the doctor hosts. Leslie always wanted to be both behind the camera as the mastermind of content and in front conducting her investigative reports and has successfully carved out this unique niche for herself. She has also been a key player in the development of new syndicated television shows including "The Amber Rose Show" that aired on VH1 and most recently "Face the Truth" starring Vivica Fox that launched on Tribune-owned stations in the fall of 2018 where she was a Senior Producer.
Janet Hill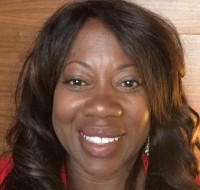 Janet Hill is a 15-time Los Angeles Local Emmy winner and 6-time Golden Mic winner. She is one of the original producers behind the formatting of the KTLA Morning News which became the blueprint for all Morning News and talk formats. The KTLA Morning News is celebrating its 25th Anniversary this year. KTLA continues to dominate the Southern California broadcast market, with the Morning News 6-hour broadcast rated #1 four consecutive years, ranking higher than National shows on ABC, NBC, CBS and FOX.
Janet is the Supervising Senior Producer for the KTLA Morning News in Los Angeles. Her experience includes nearly three decades in Broadcast Journalism starting with The Dallas Morning News Cable Magazine, two network affiliates KDFW and WFAA in Dallas, the Cable News Network/Headlines News in Atlanta, KCAL and KTLA in Los Angeles. She graduated with honors from the University of Texas at Austin (Texas Exes).
Her position at KTLA is a management role in the newsroom in which she leads segment producers in the booking of newsmaker interviews and guests in various areas of lifestyle, education, fashion, health, restaurants, science and entertainment. She has booked and produced everyone from Presidents to digital entrepreneurs. She is also responsible for supervising, producing and formatting KTLA's live remote shows for events such as Stand UP To Cancer Live Red Carpet; Oscar and Emmy Red Carpets; Disneyland's 50th and 60th Anniversary; the opening of the Grove LA, Americana at Brand; LA Live at Staples Center; LA Food and Wine Festivals; Tournament House at the Rose Parade and the Return of the LA Rams to Los Angeles—just to name a handful on her resume.
Randi Paige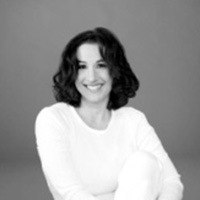 Randi Paige's extensive television experience over the past 21 years includes booking and coaching hundreds of guests, experts and celebrities to appear on television. Randi started her television career in New York at Regis and Kathie Lee while still attending New York University. After earning her B.A. in Broadcast Journalism, Randi became a Producer on a string of successful television talk shows including The Montel Williams Show, The Ricki Lake Show, The Gayle King Show and Maury.
Randi then jumped to Europe where she spent 3 years working as the Director of Reality Programming for Universal Worldwide Television as an executive overseeing popular talk shows in Germany, Holland and the U.K. Following a big move to Los Angeles, Randi produced Lifetime Television's Speaking of Women's Health as well as 2 long form celebrity documentaries for Intimate Portraits and 7 years at Judge Joe Brown.
Sandra Allen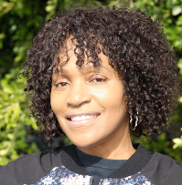 Sandra Allen's passionate ambition and creativity have led to over 20 years in the entertainment industry. Sandra's television career began with a BANG in San Francisco at KPIX 5 when she earned her first Emmy for an exclusive interview with Malcom X's daughter, Attallah Shabazz, on the local show, Bay Sunday. She then went on to help develop Teen Show, Street Hype, and worked on Paget, the talk show with up and coming actress, Paget Brewster of Friends and Criminal Minds fame.
Since making the move to Hollywood to produce Leeza, Sandra has produced several television pilots, and a variety of shows, including The Real, Dr. Phil, Keenan Ivory Wayans, Untold Stories of the ER, Judge Joe Brown and Let's Make a Deal to name a few. Sandra also has received Emmy nominations for her work on Swift Justice with Nancy Grace and Judge Joe Brown, in addition to an NAACP Image Award nomination for Iyanla: Fix My Life, where she has spent the last three years as Senior Producer.
Emily Barsh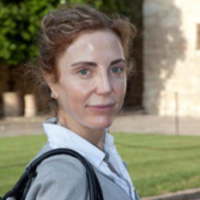 Emily Barsh is an award-winning television producer and executive with over 20 years in the industry. She is currently News Producer at a long-running nationally syndicated talk show. Her credits include Coordinating Producer of "Nancy Grace" and "Jane Velez-Mitchell" on HLN; casting/booking services for Mark Burnett Productions in conjunction with Zoo Productions; "Countdown with Keith Olbermann" on MSNBC; eight years at Court TV – most recently as Senior Vice President of News & Talent Development – where she brought Star Jones to the network, oversaw Nancy Grace and Catherine Crier's programs, and fostered the development of news and trial-coverage talent. At Court TV, Barsh was the recipient of Gracie and Telly Awards. She has worked on three programs hosted by Geraldo Rivera – including "Rivera Live" on CNBC – as well as on other syndicated talk shows hosted by Montel Williams, Rolonda Watts, and Jane Whitney. Barsh is a Boston-area native who began her career at WBZ-TV and Radio, working in various capacities including producing, management, and advertising sales.
Phillip Andrew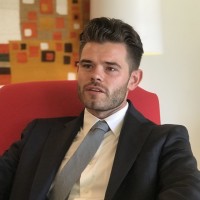 Phillip Andrew Barbb is an Emmy-Nominated Unscripted television producer, speaker, and media coach based in Los Angeles, California.
Originally from Metro-Detroit, the Michigan State University graduate moved to Southern California in 2009 and has since worked in all stages of the Unscripted TV process including development, casting, production, camera operating, story producing, and editing.
As a coach, Phillip Andrew has worked with actors, hosts, authors, experts, and business owners to establish their brands, develop on-camera techniques, and become more effective communicators both in front of and behind the camera. He teaches his clients how to marry their expertise and passion with their vulnerability and authenticity to create truly lasting results in their industries.
Phillip Andrew is currently serving as the Executive Producer for a real estate and home design series with Love Productions USA. As a Producer on the popular psychology show Mind Field (12 million subscribers; YouTube Red), he was honored with a Daytime Emmy Nomination for Outstanding Educational Programming.
Here is a list of shows that Phillip Andrew has worked on: Dating #No Filter (E!), Westside (Netflix), The Great American Baking Show (ABC), Help Us Get Married (Facebook Watch), Cults and Extreme Beliefs (AE) Fluffy Food Adventures w/ Gabriel Iglesias (Fuse), The Briefcase (CBS), WWE Total Divas (E!), Broken Skull Ranch with Stone Cold Steve Austin (CMT), and Undercover Boss (CBS) for which he holds an Emmy certificate for his contributions.
Additionally, Phillip Andrew Barbb has been asked to speak around the country educating and encouraging High School and College Students through high energy entertainment and unforgettable storytelling. He uses his adventures in entertainment as well as his personal life experience to connect with students on a variety of topics including Substance Abuse, Peer Pressure, and Social Media Influence. He also speaks inside of the Los Angeles County Jail system encouraging inmates struggling with substance abuse issues.
Phillip Andrew Barbb is featured on approximately 20-30 podcasts annually and his first book, "All The Reasons I Hate My 28-Year-Old Boss" is set for a Summer 2019 release.
Shannon Hunt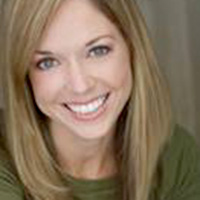 Shannon Hunt is an Emmy Award-Winning producer. From daytime talk to primetime reality, from court shows to network news, Hunt has covered every genre, even a few sitcoms for good measure. She's currently the Senior Producer of The Doctors, where she has delivered the highest-rated shows in four consecutive seasons, as well as the episode that earned the series its first Emmy. Notable past credits include Judge Judy, Dr. Phil, Tyra, Rachael Ray, Leeza, and Dateline NBC. Hunt has produced and coached numerous celebrities including Barbra Streisand, Garth Brooks, Billy Crystal, Christina Applegate, Ryan O'Neal, and Toni Braxton. But her real passion is giving voice to the unique stories of everyday people, empowering individuals to share their experience in order to enlighten and educate others.
Ansherria Jenkins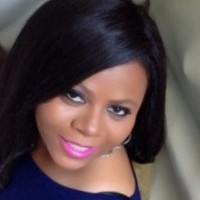 Ansherria Jenkins is a mover and a shaker. She's considered "The One to Watch" when it comes to unscripted programming in casting, producing, talent and production coordination.
Ansherria is currently producing the new talk show, T.D. Jakes: Mind, Body and Soul airing through Tegna Stations by 44BLUE. Previously Ansherria wrapped up an on location reality show for Oxygen Network.
Her background includes producing credits for The Emmy Award Winning Daytime Talk Show "The Doctors," as well as, "The Test" and FOX's "The Daily Helpline" adding to her 40 + noteworthy television and film credits. American Idol was Ansherria's foray into television after receiving a Bachelor of Science from Tennessee State University for studying Speech Communications and Theatre.
Joe Scott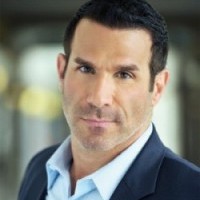 Joe Scott is a successful TV producer who has crossed from talk to court to reality as well as acclaimed documentaries. Currently he is a Senior Producer on 20th Television's Judge Alex and Divorce Court. He also produced the pilot for the highly successful Steve Harvey Show as well as the launch and first two seasons of AMC's hit talk show Sunday Morning Shootout. In addition to producing, Joe has worked in talent and casting on such shows as Hollywood Squares, Big Brother and the prestigious HBO U.S.Comedy Arts Festival. Prior to producing Joe had a successful career in front of the camera appearing on such shows as Days of our Lives, General Hospital and the feature film Camp Nowhere. He received his BFA from NYU's Tisch School of the Arts.
Lori Corbin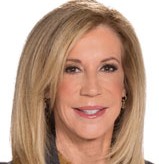 Food Coach Lori Corbin is a nutrition and fitness reporter for ABC7 Eyewitness News.
Lori has a Bachelor of Science degree in nutrition, along with certifications in personal training and group exercise. She is also a member of the American Council on Exercise and the American College of Sports Medicine.
Lori once owned and operated a chain of exercise studios and a low-fat catering business. Her "Food Coach" program slimmed down notables like Tim Allen, Patricia Richardson, Billy Zane and a cast of soap stars. She also spent three years reporting on nutrition and fitness at KTVK in Phoenix, Arizona.
Lori continues to teach nutrition and fitness through consulting, personal training and group exercise classes.
Michael Lynn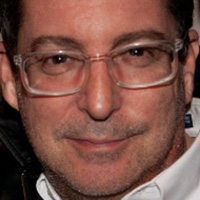 Michael Lynn has produced more than 45 episodes of "E! True Hollywood Story" since 1998, including two of the top three "True Hollywood Stories" of all time. He was responsible for many of the highest-rated THS shows, such as "The Last Days Of Elvis," "Oprah," "Jenna Jameson," "Bill Clinton," "Patrick Swayze" and a three-hour E! News Special on "The Life & Death Of Anna Nicole." In 2003, he received an Emmy Nomination as producer of the "Best Nonfiction Series" for the E! True Hollywood Story of "Jaws." He just wrapped production on a new E! series called "A-List Listings" and is currently working on a tell-all memoir, "My Really True Hollywood Story!"
Jenny Hope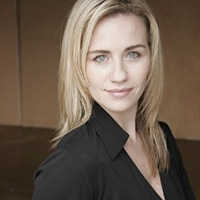 Jenny Hope is a four time Emmy nominee, top-notch talk show and reality producer, who is additionally a recognized talent manager, casting producer, and branding consultant. Jenny's producing expertise has since touched every facet of television from daytime: Judge Judy, Divorce Court, Texas Justice, The Tyra Banks Show; to cable: Bridezillas, Parental Control, Next; to prime time: Shark Tank, Splitsville, Get This Party Started.
Jenean Atwood-Baynes
Producer and Development Executive Jenean Atwood-Baynes has worked for Executive Producer Scott Sternberg, where she honed her production, coordinating and post-production supervising skills in the world of reality TV on shows such as Fox Family's "Great Pretenders," Columbia TriStar's "Jep!" and "Wheel 2000!" and TCI's "Montana Live!" She also has worldwide production relations through her decades worth of work at NATPE. Her tenure included the very successful NATPE Pitch Pit at PitchCon and PRO Pitch at NATPE Miami where she was responsible for booking 50+ top level agents, broadcast, cable, digital and studio development executives and scheduling over 500+ pitch meetings.
Camilla Granasen
Camilla is a producer with 20 years' experience in the world of television, commercials and theater in both Europe and America. Over the past 15 years she has been based in Los Angeles where she has worked on numerous TV shows including the multi award winning TV show Behind the Music, for VH1, the critically acclaimed series Inside TVLand, The Tyra Banks Show, Room Crashers (HGTV), Rob and Amber get Married (CBS), Journey of a Lifetime with Jeremy Piven (Travel Channel), Million Dollar Listing (BRAVO). For the makeover show Before & After'noon Movie (USA Network) she wrote, produced and directed over 40 episodes. She sold a show to HGTV.
Tim Tialdo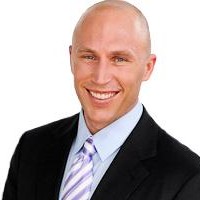 Tim Tialdo is a multi-faceted TV Host and media personality who for over a decade has worked in virtually ever area of Television. If you're looking for someone who can guide you through the vast amount of talk shows and media formats that now exist, Tim has the experience to show you the way.
Tim's experience comes from both successes and failures on TV. If you're scared of doing it on camera, Tim has probably tried it. A former news anchor turned host, he has seen the full gamut of TV blunders and surprises. This makes him dually qualified to guide you through the common fears associated with TV interviews.
Tim is a 2-time Mid-America Emmy award winning Host and Producer. In addition to coaching, he is a professional emcee, voiceover artist, TV host and author. He currently resides in Denver, CO with his great dane, "Titus." Tim is the author of the eBook "As Seen on TV: 5 Things You Must Do to be Effective On-Camera."
Roz Taylor-Jordan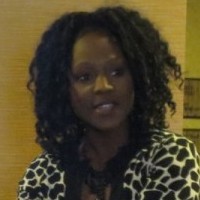 Roz has worked on shows that include OWN's Swirling Around the World, Searching For…, Sony's The Greg Behrendt Show, CBS's Dr. Phil, Let's Make a Deal, Amazing Race, Survivor, The Price is Right, NBC's Fear Factor, America's Got Talent, Syfy's Total Black Out 2, ABC's Wife Swap, Take the Money and Run, The Bachelor "Paris", Nickelodeon's Mean Girls, WE's Bridezillas and USA's Mystery Mansion. She has also worked with networks including VH1, ABC Family, Lifetime, GSN, BET, MTV, TBD, TLC and E!.s Mean Girls, WE's Bridezillas and USA's Mystery Mansion. She has also worked with networks including VH1, ABC Family, Lifetime, GSN, BET, MTV, TBD, TLC and E!.
Zig Gauthier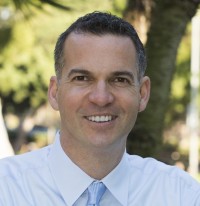 Zig Gauthier is a former television network and studio executive turned producer, who currently works as a freelance producer and separately oversees content production company Red Varden Studios. Experience includes VP-level development executive at Fox, NBCU's Syfy Channel and Game Show Network before becoming a freelance producer. Producing credits include: Dancing With The Stars, Big Brother, Top Shot, Auction Hunters, Hollywood Medium, Catch A Contractor, Ghost Hunters and two new 2016 shows: Venom Hunters for Discovery Channel and American Grit for Fox. In addition to almost two decades in television, Gauthier has also been a long time mentor and diversity advocate. He was a member of the TV Academy's Diversity Committee and a Board Member of the Newscorp. Diversity Advisory Board. He has personally overseen approximately 700 interns in his career.
Fernita Wynn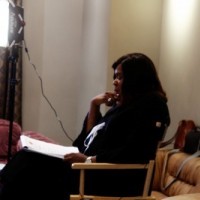 Produced for OWN
Credits include: Oprah: Where Are they Now; Iyanla: Fix My Life on OWN; Dr. Drew's Lifechangers; The Steve Harvey Show; Queen Latifah Show; The Jenny Jones Show; The Big Idea with Donny Deutsch; the Mo'Nique Show; Extra; Telepictures Productions; Axs Live; Revolt Live; and Sony Telvision.
John Downey III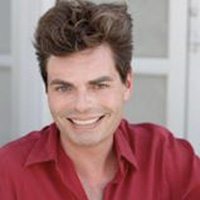 24+ years' experience working in television as a booker/producer/R&C specialist beginning on talk shows in New York (Attitudes/Lifetime, Rolonda, Charles Perez, Ricki Lake), then Chicago (Jerry Springer) before moving to Los Angeles (for Leeza Gibbons). John then transitioned to the "reality world" as a segment producer on such shows as World's Wildest Police Videos (FOX), I'm Still Alive, World's Most Amazing Videos (SPIKE TV), and Survive This (Discovery). He has held stints as a Producer/Coordinating Producer on Court shows including Moral Court, Talk or Walk, Jury Duty, Night Court Las Vegas, and Criminal Justice.
Micki Boden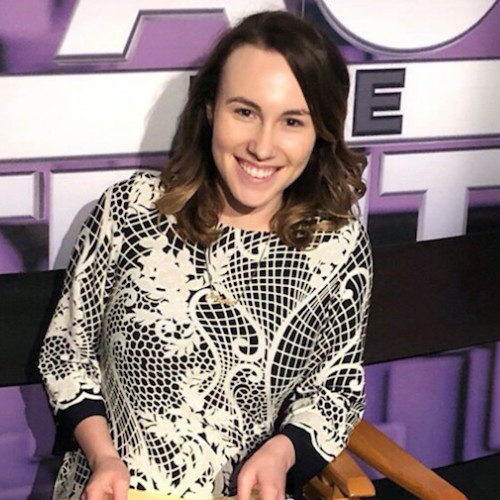 Micki began her career in local news and as a page at CBS Studios, and has since expanded into developing and producing different genres of unscripted media.
Her television producing credits include The Real (FOX/BET), The Doctors (CBS), and Big Brother/Celebrity Big Brother (CBS). In the digital space, she's worked on multiple shows for Facebook, including Confetti – a live, mobile game show that has aired in Canada, Mexico, and the USA.
She enjoys every aspect of producing – prepping guests and experts to shine on camera, helping shows and talent hone in on their brand, and creating memorable, buzz-worthy content.
Micki is an LA native and Phi Beta Kappa graduate of UC Berkeley.
Abbie Clarke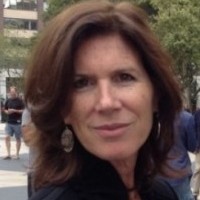 Abbie is a producer with a strong work ethic well suited for cable, syndication, news, talk shows and new media. She has a proven track record of building relevant programs from the ground up. With 15+ years of experience, she has a unique ability to manage multiple projects and complex personalities. As a content creator, her excellent communication, conflict resolution and negotiation skills have allowed her to lead creative teams of 20-100 members.
She was the Supervising Producer of the one-hour series Fashion Police airing on E! Entertainment since 2010, working directly with talent including the late host and comedian, Joan Rivers. She coordinated programming and promos with creative executives, planned production schedules, ensured timely delivery of the show and developed content strategy for high-value branded programming.
Prior to Fashion Police, Abbie helped create and launch the television show Extra for Telepictures in 1994. She oversaw the day-to-day operations including content strategy, pitch meetings, budget planning and managing a large creative and technical staff for the nationally syndicated entertainment series.
Abbie was on the start-up team for Hello TV!/ Hola TV! producing branded content, preparing production schedules and budgets and determining production and post-production workflow meetings.
Adam Spiegelman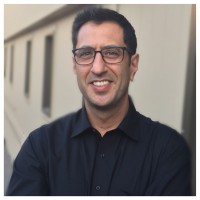 Adam has produced conflict talk like "Divorce Court," "Judge Joe Brown" and "Judge Alex." He's also produced experts, authors, human interest guests, chefs and celebrities for shows like "Jimmy Kimmel Live," "Queen Latifah," "Arsenio," "Lopez Tonight," "The Meredith Vieira Show," and "Totally Biased with W. Kamau Bell."
Adam is currently the Senior Producer for the hit daytime talk show, "The Real."
Adam has produced celebrities like Matthew McConaughey, Bill Clinton, Gloria Steinem, Prince and Tracy Morgan. He also co-created the first ever puppet game show "Late Night Liars" that aired for one season on GSN.
Besides his work on TV, Adam hosts and produces two podcasts. "Proudly Resents" is a long-running cult movie podcast featuring interviews with filmmakers and comedians. On the brand new "What Does a Producer Do?" Adam interviews successful producers from all aspects of TV, film and comedy.
Laura Gelles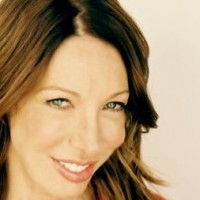 Laura Gelles has created, developed and produced television (and digital content) for broadcast and cable networks, syndication, studios and production companies. She's worked in all genres of unscripted programming: Lifestyle, talk, news, entertainment, relationship, court, comedy, game, reality and any hybrid of those that you can imagine! As a producer, supervising producer and executive producer, she's had the opportunity to work with hundreds of experts, newsmakers and celebrities. Her credits include Lifetime's "Attitudes," Fox's "Studs," "Moment of Truth" and most recently "You, The Jury," Paramount Pictures "The Maury Povich Show" and "Leeza," Telepictures "The Rosie O'Donnell Show," "Judge Mathis," "Change of Heart," Twentieth Television's "Power of Attorney" and "Divorce Court," as well as numerous other projects and series.
Andrea Flores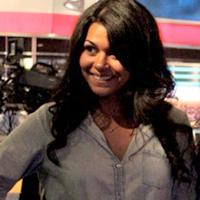 Coming from a generation that lives in the center of "Know It Now News" from social media to technology, Segment-Booker/Producer, Andrea Flores, oversees the producing of KCAL-9 Los Angeles daily interview segments.
Her genre includes content ranging from health, beauty, wellness, medical, nutrition, finances, relationships, politics, and current events. As the "Go to Gal," she is the decision maker on who gets the seat and who doesn't. She enjoys the diversity of content from cooking demos with celebrity chefs to the celebrities themselves who appear on the program to promote their latest projects.
Having been at KCBS/KCAL for almost two years, Andrea previously served as a news associate for the newsroom. She also worked in the investigative department, learning how to use undercover cameras for investigative news stories. She worked on content that was important to the public including the misuse of government funding to rolling back odometers on cars to selling food stamps.
Her insatiable curiosity for the public's need to know is what drives her work ambition.
Rosmar Mino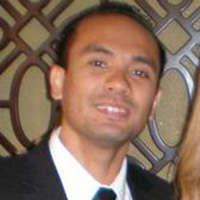 Rosemar was the case producer and segment producer for CBS/Paramount's Judge Joe Brown.
He started working at the Judge Joe Brown show in 2005 as a production assistant. The PA position enabled him to learn how the court television show worked from the ground up. He was promoted as an associate producer a year and a half later and began producing cases/segments. The vast number of litigants and experts he worked with have different backgrounds and personalities, providing a unique opportunity to help them use those positive qualities and produce quality shows.
Mike Freeman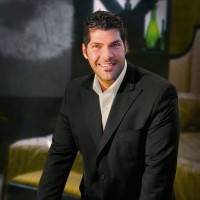 Mike Freeman has worked in court with Judge Judy, on the road with Wendy Williams and on the red carpet with Kelly Ripa. He's advised and marketed talent as diverse as talkshow princess Ricki Lake, fabulosity giant Kimora Lee and the always issue-driven, Jane Velez-Mitchell.